Wow, so its been a minute. You know the last couple years with a pandemic, a doctoral dissertation, a job transition, and two kiddos under the age of five– its been a *little* wild. But I'm here now, so let's get into some good stuff!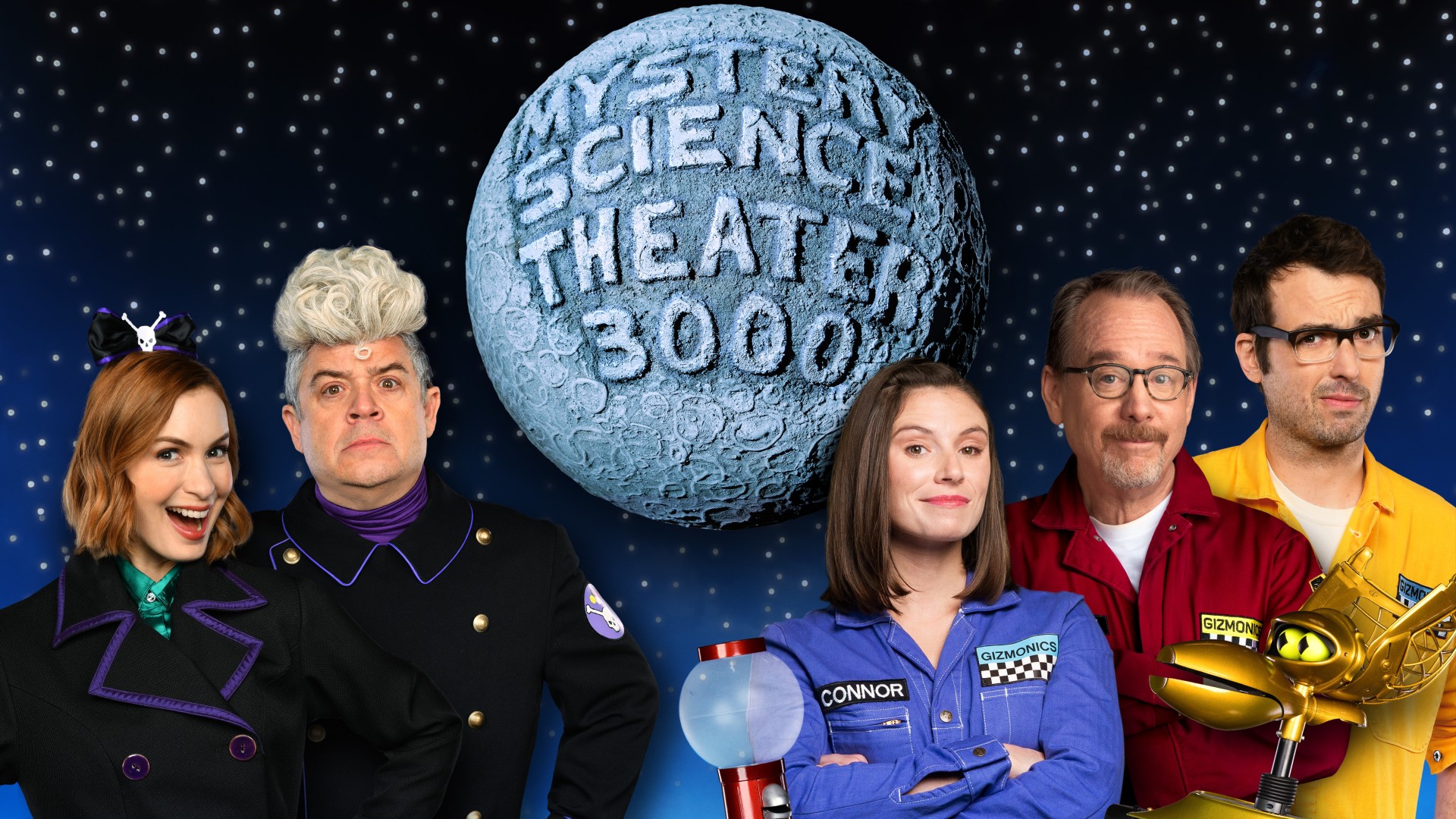 First, and the biggest, most INCREDIBLE news– THE CHRISTMAS DRAGON has been selected to be the 2022 holiday feature in the Gizmoplex this year! Yes, that's right, our little holiday movie about roasting parents with dragon fire, sending orphans off on an adventure, and, of course, the magic of Christmas is going to be on Mystery Science Theater 3000!
I've been a fan of MST3K since high school and one of my core memories is sitting alone in the family room laughing my ass off at the JACK FROST episode on the old SciFi network. That one *technically* wasn't a Christmas episode but it definitely was holiday-adjacent. MST3K was more than just a silly show for me though. It became a way for me to ease into older films that didn't seem so *serious* or *boring*. It opened a door for me to engage with movies (old, new, and, eventually my own) as works that didn't always have to *mean something*– that sometimes, it was okay just to watch something or make something for the joy of it.
And that's what has fueled all of my writing to this day. It doesn't have to be good. It doesn't have to be liked by everyone. It just has to bring some happiness into the world.
I know there are some creators who would be insulted to see something they worked on featured on a show like MST3K, but, for me, its truly one of the highest honors CHRISTMAS DRAGON could receive. It's not CITIZEN KANE and it doesn't pretend to be. It's a silly movie with a lot of heart that I'm proud will be bringing laughter and joy onto the screens of thousands of people this winter. Really, that's what making movies is all about!
Join the watch partly live on December 16 at 8:00 PM and make sure to stick around for the after-show, too (you never know who might turn up)! I promise it will be the best eight bucks you've ever spent on an evening with strangers on the internet!
---
In other odds and ends… its been two years since GARDEN OF THORNS AND LIGHT was released into the wild, and I get questions almost daily in my DMs about whether there is going to be a sequel. On that front, I have good news and bad news.
Good news: I have a plan for the next events in the story for both Amethyst and Ben. I *know* GARDEN ended on a cliffhanger (or a bittersweet ending as I like to think of it), but that many of you all want more resolution. Trust me, I get it. I love those two and want to take you Elsewhere and Beyond with them, but…
Bad news: The only other piece of writing I've done in the last two years was the publication of my doctoral dissertation: Implementation of Behavioral Intervention Team Best Practices at Institutions of Higher Education in New York State. Writing that over the course of 2019-2020 took a lot of my time and mental energy away from fiction and, while I am immensely proud of my research and the product, it was A LOT y'all. 2021 and 2022 have, in many ways, been time for me to mentally recover from the rigor of the doctoral process. I started cross-stitching and crocheting again. I fell in love with playing (and watching other people play) Dungeons and Dragons. I spent evenings dusting off my Nintendo Switch to spend time in Stardew Valley, New Tristram, and, most recently, a cult of my own design.
That being said, here at the end of 2022, I feel like I've come to a place where I think writing can be fun again.
Right now, I'm focused on a new standalone novel that I hope will be completed in 2023. It's very different from GARDEN which I think is what I need right now. I don't want to say too much about the new project as it is still very fluid and evolving, but I will share that it is tangentially tied to mythology around the Three Fates.
After years spent in Morgan Springs for GARDEN followed by years spent in doctoral research, starting something new has feeling *things*. In a lot of ways, I feel like I'm standing at the edge of the sea, ready for a new journey, but also scared, you know? Even though I've made the voyage before, the way ahead for this trip is uncharted. Fears of unseen storms, the long-reaching tentacles of sea monsters, the siren songs that could pull me off course have stayed my feet on the shoreline.
But, I think I'm ready to set sail again. The wind is at my back and I can hear the whisper of adventure slowly calling me into the unknown.
Who knows what the future holds, but for now, I'm going to at least get my feet wet.
Stay frosty champions.
❤ Shylah